When selling your own home, privately, you're in charge, this delivers clear cost savings and gives you control over the whole process.  Your home, your sale.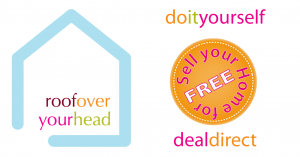 With control comes responsibility. With your home, your sale; the onus is on you – to achieve the sale. So to start with, its best to be fair; highlight the many great aspects of your home but be honest and accurate, otherwise you'll waste your time with viewings that come to nothing.
If your sale doesn't seem to be going to well, remember you're in control. You need to make it a success; what your objectives are and what is important to you.
If speed is more important to you than maximising the price, you can perhaps do something with the commission you are saving – lower the asking price for your house. A lower price may result in a quicker sale. What balance is right for you?
However remember for motivated private sellers, lowering the price might not even be necessary to achieve a quick sale. After all, you know the house better than any estate agent and you have greater commitment and motivation. You just need to plan your sales process in easy steps:
Please see roofoveryourhead.com/sell-your-home.php#planning-the-sale for more information or contact us on home@roofoveryourhead.com
How to sell your home privately